Leading no-code solutions providers Sway AI and Interactor join forces to automate AI and API implementation for enterprises
Sway AI and Interactor are teaming up to help businesses with their AI adoption and API-based automation.
Sway AI, the premier provider of no-code AI automation and Interactor, the leading provider of no-code API development and integration, have teamed up on a new enterprise offering designed to simplify how businesses build and deploy AI and API-based applications.
Products by Interactor and Sway AI are already being used by leading enterprises. The combined offering, which utilizes the Sway AI No-Code Visual Platform and Interactor's API AutoFlow, provides an easy-to-use "no-code" environment for building AI applications.
The Sway AI + Interactor solution focuses on helping businesses in telecommunications, financial services, retail, manufacturing, and healthcare. By easily integrating AI with APIs, enterprises can make better-informed business decisions, predictive maintenance, and automated outcomes.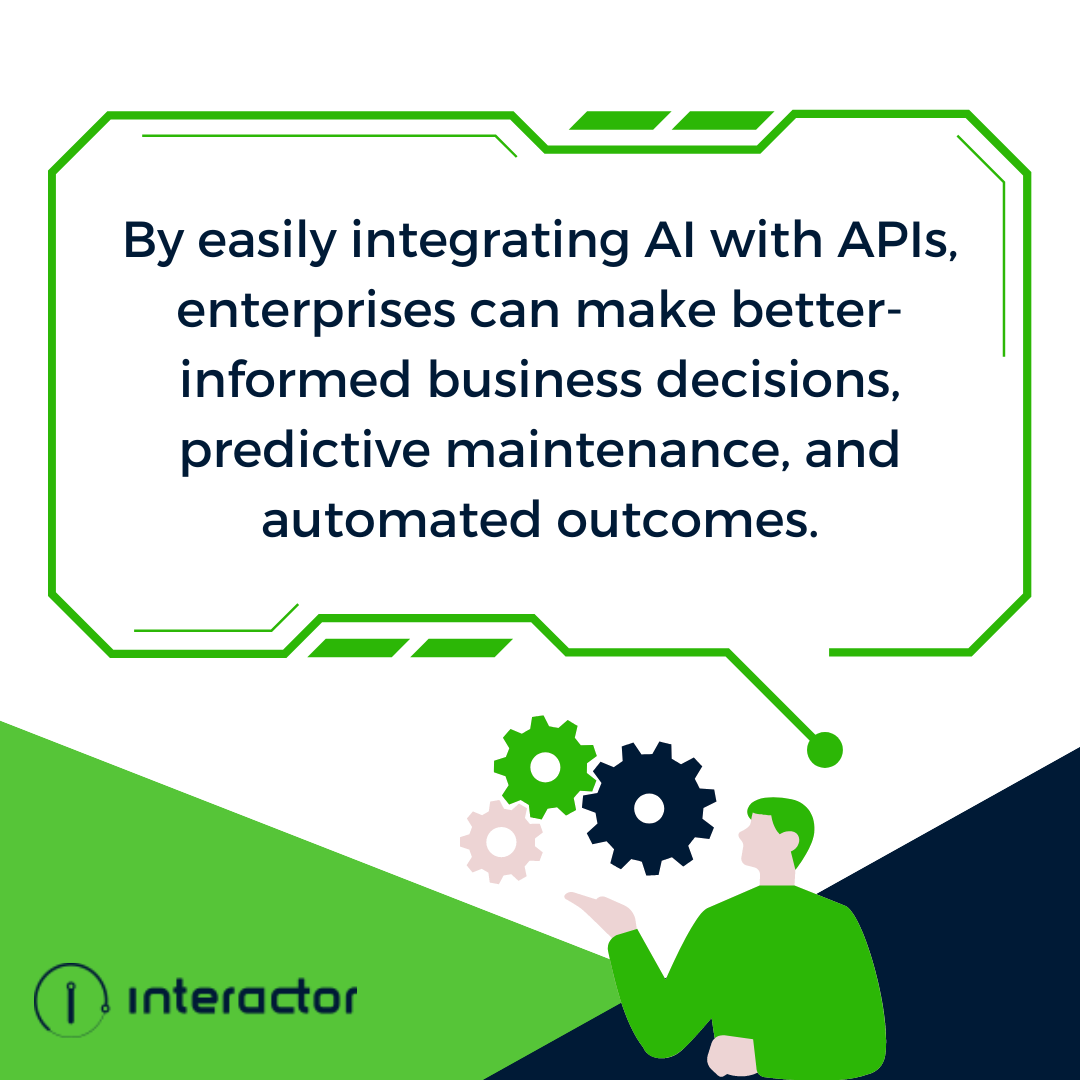 "Successful AI application implementation requires simplicity through end-to-end no-code development," stated Amir Atai, Vice President of Business Development and Solutions at Sway AI. "Together, Sway AI and Interactor aim to make it easier than ever for businesses to put AI to work and become data-driven throughout their operations."
In July 2022, Interactor announced enhancements to its API AutoFlow product which provides the API layer needs for SaaS and telco companies. These changes have been made accessible for customers in the US, Europe, and Asia. Interactor's API AutoFlow is designed to help businesses reduce data silos and integrate data sources faster with easy-to-use API creation and integration solutions.
"If AI is a brain, APIs are the body parts that interact with others," said Interactor CPO Peter Jung. "Our partnership with Sway AI combines our forces to put this joint solution into the hands of organizations and people who need it most. These resources will help propel the world's most critical organizations into an unprecedented new digital age. We share the commitment to the adoption of no-code technology in critical enterprise infrastructures."
Visit Sway AI Interactor Partnership for more information.
Read the Full Press Release Here.
Also Featured in:

Peter serves as Chief Product Officer at Interactor. He works with Fortune 500 companies and startups to help accelerate API development and integration by adopting no-code technologies.