Smart Radar System (SRS), a CES innovation award winner, showcase Touchless Patient Monitoring System Built on Interactor's no-code API AutoFlow with 4D Radar
Smart Radar System (SRS) announced its health monitoring system built on Interactor's no-code API AutoFlow and showcased the solution during CES 2023. The solution helps hospitals and nursing homes remotely monitor patients' vitals and detect emergencies.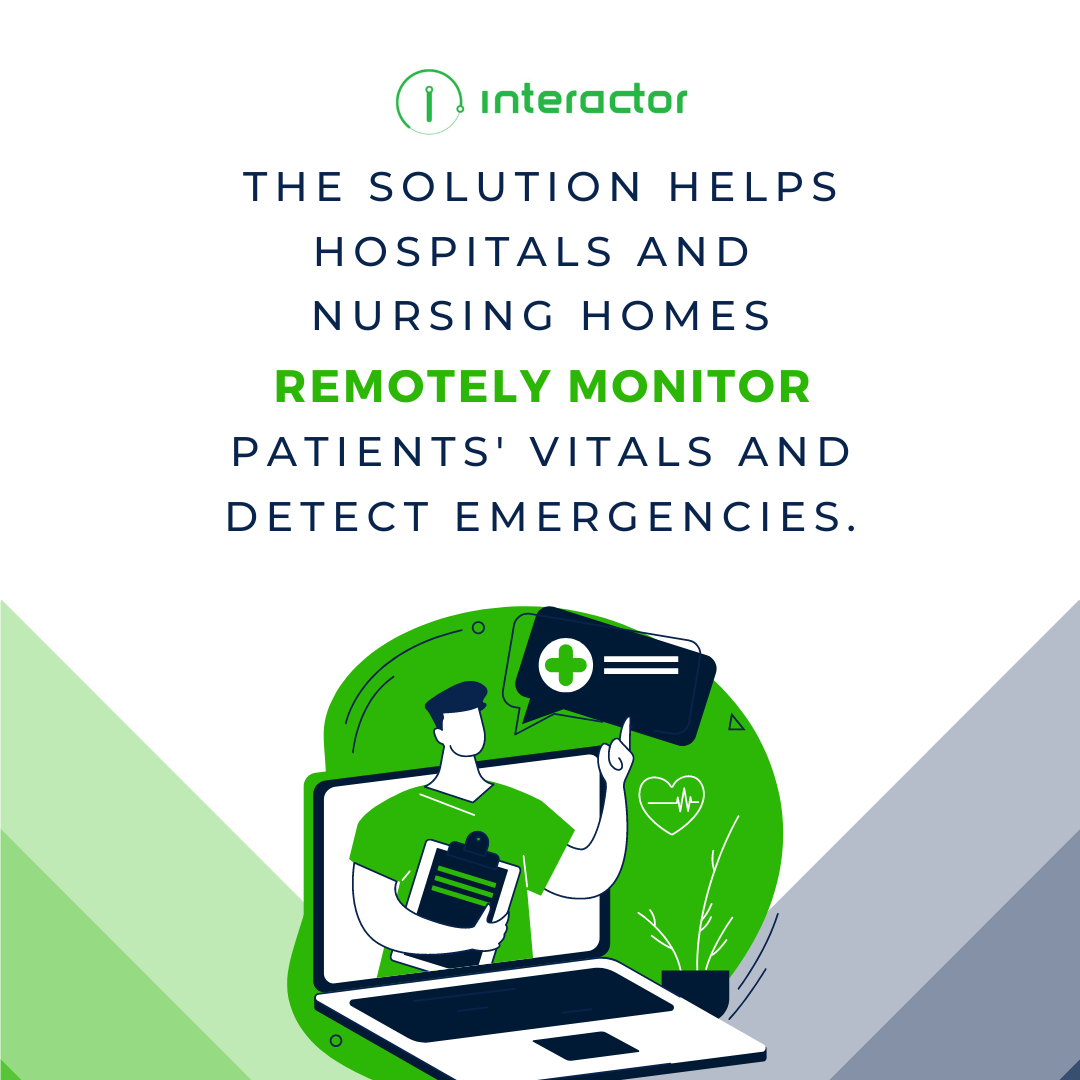 "Since the outbreak of COVID, we are seeing high demand for remote patient monitoring as the caregivers do not want to enter the patient's room as often," said Nara Won, President of SRS America.

The system combines SRS's 4D radar and API AutoFlow's no-code API platform technology to provide an end-to-end hospital solution. The 4D radar is three-dimensional speed technology that can detect the breathing rate, heart rate, fall, and even the patient's movement on the bed. The data gets collected from the radar with API AutoFlow and processed for various hospital systems. Using no-code API technology, the system took less than a month to build and is easily customizable for individual hospital needs.
Leading IT companies eyeing the health industry are partnering with the SRS + Interactor healthcare solution. LG Uplus already jointly offers the solution to LG customers.
Learn more about the SmartRadar collaboration with Interactor.
About Smart Radar System
Smart Radar System Inc. is the global #1 4D image radar technology providing radar sensor-based solutions and applications that can meet various market needs.
About Interactor
Interactor is a leader in no-code API development, integration, and management solutions that boast extensive ultra-high processing speeds and scalability for large enterprise and telecom use cases.

Peter serves as Chief Product Officer at Interactor. He works with Fortune 500 companies and startups to help accelerate API development and integration by adopting no-code technologies.