Interactor announced as the winners of G-Startup Worldwide at GMIC Tokyo 2016!
First place and winner of a $50,000 investment prize and a trip to Silicon Valley for a chance to compete for an additional $250,000 investment prize goes to… Interactor!! – Producing IoT Infrastructure products that make it possible for any connected devices and systems ("Things") to work with each other without coding.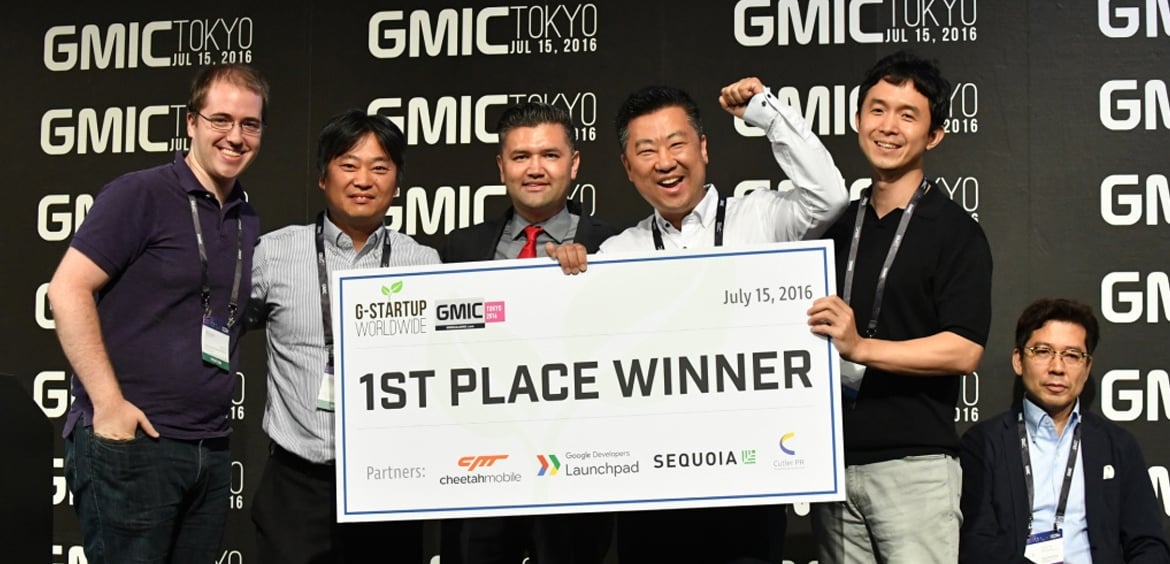 The competition received 228 applications from 52 countries for this startup competition and we narrowed it down to a Top 8 to pitch in front of our famous VC's.
Special thanks to our Global Partners Sequoia Capital, Cheetah Mobile, Google Launchpad and Cutler PR! With their support we are able to help build startup ecosystems around the globe and help enable startups to change the world! We would also like to thank our local partner Global Brain for hosting PitchCamp for us! If you would like your startup to participate in future G-Startup Worldwide competitions please apply here. We have applications open for Jakarta, Sao Paulo, Bangalore, Taipei, Silicon Valley, and Seoul. G-Startup Worldwide is a global startup competition held around the world to find the most innovative, early stage startups, invest $1,000,000 in them, support them with a global network and enable them to change the world.
G-Startup Worldwide will be hosted at each Global Mobile Internet Conference (GMIC)in 2016 including Tel-Aviv, Beijing, Tokyo, Jakarta, Bangalore, Taipei and San Francisco. G-Startup Worldwide will invest $1 million into 18 companies around the world in 2016. The winner of G-
Startup Worldwide will receive a $50,000 investment prize and the second place winner will receive a $20,000 investment prize. The winner will also receive a free trip to Silicon Valley to compete to become the 2016 G-Startup Worldwide Global Winner. The second place winner overall will receive an additional $120,000 winner and the Global Winner will receive an additional $250,000 investment! Our winners also gain access to the exclusive G-Network, our private network for global tech executive as well as support from our mentor network. Any eligible startup from around the world may apply.

Peter serves as Chief Product Officer at Interactor. He works with Fortune 500 companies and startups to help accelerate API development and integration by adopting no-code technologies.